Bulk SMS Service Platform To Send SMS Faster In India
In Bulk SMS Industry Astral Promotion has been served to 7200+ Customers and 300+ Resellers Since 2006. We have a team of professionals who take cares of our clients and resellers. We started as a very small business with a small network, thanks to our clients and their references, now we have a big network of clients and resellers. Astral Bulk SMS Service for the promotional sms and Transactional SMS are never been easier. Engage your audience with Six Character Sender-id or Brand Identity. We are the No.1 Bulk SMS Marketing Agency in India. Astral Bulk SMS Services Are Completely Optimized And Upgraded In 2020 With Our Smart 4G SMS Features on dnd / Nondnd Mobile numbers.
It means you can customize your API according to your project. Our API is HTML free XML Programming. You can integrate into Php, Java, Asp.net, XML API &, etc. without hassle. Our API is beyond just simple sending & receiving messages.
Customized with Any Language
HTML Free XML Programming
Schedule, Manage, Deliver SMS with Any Project
Easy API Development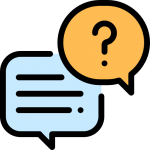 Informational Messages, you need 100% Delivery on time. We provide you assurance to deliver your message on time.
Your product or service becomes viral when you make it Viral by Promotion. Now, you have the best tool for Promotional SMS to Viral your Product or Service.
Send pre-recorder voice call to your multiple customers mobile numbers in a fraction of second with a single click.
For Website Owners and for Security Purpose, you need Bulk SMS API. We provide you API Keys and teach you the method to integrate into your Website, App, Software &, etc.
Send custom messages to your customers in a fast way using social media apps
If you want to safeguard your mobile number, you should use Virtual Phone number. The virtual Phone number has the functionality to forward calls to another number.
Why Choose Astral Promotion

LR5/E2,Sector 63 Rd, E Block, Sector 63, Noida, Uttar Pradesh 201307